Last January 20 Tuesday night we were lucky bloggers to first see this Movie.
There is a strong point of beginning as the child narrates his life and how it was changed.I see
Australia
as a beautiful place specificly the outback.
The real point here is it`s story was extraordinary,really far from a simple imagination.It is a story of epic,love and mystic.
There is so much attachment between the love of a mother to a child.
There is importance of learning to love from a heart who lives in hatred.
This happened during the world war 2 in
Australia
.And although it tells about history this will be remembered for it`s moral lesson.
I was touched by this story.
I feel sorry for the animals harmed here.When the Kangaroo was shot they were laughing,and my heart was mourning.
I find it better than
Love Me Again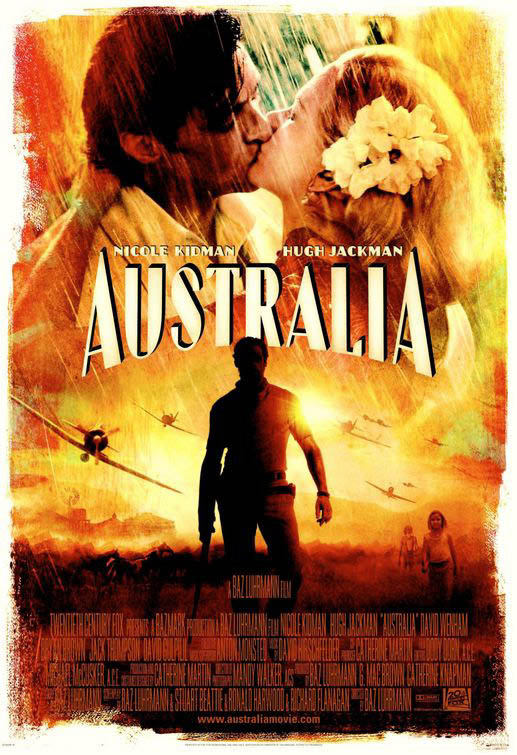 Australia
Movie Synopsis:
Australia
is an epic and romantic action adventure, set in that country on the explosive brink of World War II. In it, an English aristocrat (Nicole Kidman) travels to the faraway continent, where she meets a rough-hewn local (Hugh Jackman) and reluctantly agrees to join forces with him to save the land she inherited. Together, they embark upon a transforming journey across hundreds of miles of the world's most beautiful yet unforgiving terrain, only to still face the bombing of the city of Darwin by the Japanese forces that attacked Pearl Harbor.